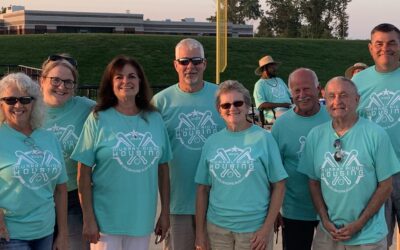 In the late 1980s, alternatives to licensed group homes and residential facilities for people with developmental disabilities (DD) became available through "Supported Living," a model of home-based service delivery characterized by the separation of housing and...
read more
Our mission is to ensure the availability of services and supports that assist eligible individuals in living the life they choose; to promote their health and safety; and to assist and support the families of these individuals in achieving these goals.
For more than 50 years, the Lorain County Board of Developmental Disabilities, more commonly known as Murray Ridge Center, has been providing lifelong services for Lorain County citizens with developmental disabilities. Accredited by the Ohio Department of Developmental Disabilities, Murray Ridge Center is committed to excellence.
Our broad range of services and supports assist more than 3,000 individuals and their families annually. Murray Ridge Center operates throughout Lorain County, and has a variety of sites including its Meister Road residential facility, Supported Employment offices, Murray Ridge School, Service & Support Administration offices, and three Opportunity/Vocational Centers located in Elyria, Lorain, and Oberlin. All our efforts may be summed up in these words: "Helping people…for a lifetime."