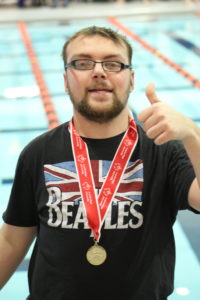 LCBDD invites any individual in our program aged 8 and older to register and participate in Special Olympics. You must have a Special Olympics Ohio Application for Participation form on file to practice and participate.
Current Registration Forms:
Current Schedules:
SPECIAL YMCA OFFER!
Any Special Olympic athlete with a current physical can get a free YMCA membership beginning January 1 at the French Creek Family YMCA.
Murray Ridge currently offers the following sports:
Basketball and Basketball Skills:  October – March
Soccer:  April-June
Volleyball:  April – June
Bocce:  April – June
Track (Athletics):  April – June
Golf:  July & August
Softball and Softball Skills:  July – September
Fall Aquatics:  November – February
Cheerleading: October-March
Additional Links