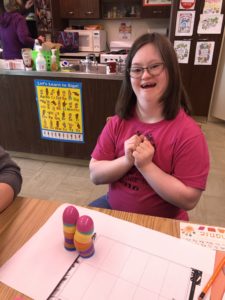 The Murray Ridge Adult Services program is:
Accredited by the Ohio Department of Developmental Disabilities.
Certified as a Waiver provider of Adult Day Support and Vocational Habilitation services.
Certified to provide the following Supported Employment Waiver services: Supported Employment Group, Career Planning, Job Development, Career Discovery, Situational Observation, Employment/Self Employment Plan, and Individual Employment.
Certified by the State of Ohio Bureau of Worker's Compensation and the Department of Labor.
Certified as Commercial Class II Food Service Operation by the Health Department. Food Service Inspections are conducted semi-annually by the local Health Department.
Our facilities undergo an annual Safety Inspection by the Ohio Bureau of Workers' Compensation, and an annual Fire Inspection by the local Fire Chief.
Navigation Menu